How to create and manage cloud packages
Go to https://p.myfamilycinema.com/ and log in with the default account.
2. Click on "Advanced" to unfold all the options.

3. Customize your cloud package.
Name: Select a name for your cloud package.

Description (optional): Select a description for your cloud package.

Author (optional): Write the author's e-mail here.

Protection password (optional): Set up a password for your cloud package You must put the correct password when you import it to the MFC APP.

Expiration Date of import (optional): Refers to the expiration date of the package. Users can't import this package to the MFC APP after this date.

Service period: Validity period for the videos in your cloud. All videos on this package cloud will disappear after the expiration date. .

Authorization list (optional): Type in the ID* of the devices you wish to authorize to import this package. If you do not specify any ID, all users will be able to import it to the MFC APP. If you want to authorize more than one ID at the same time, you must separate the different IDs with commas, for example: D100, A1000, A1032.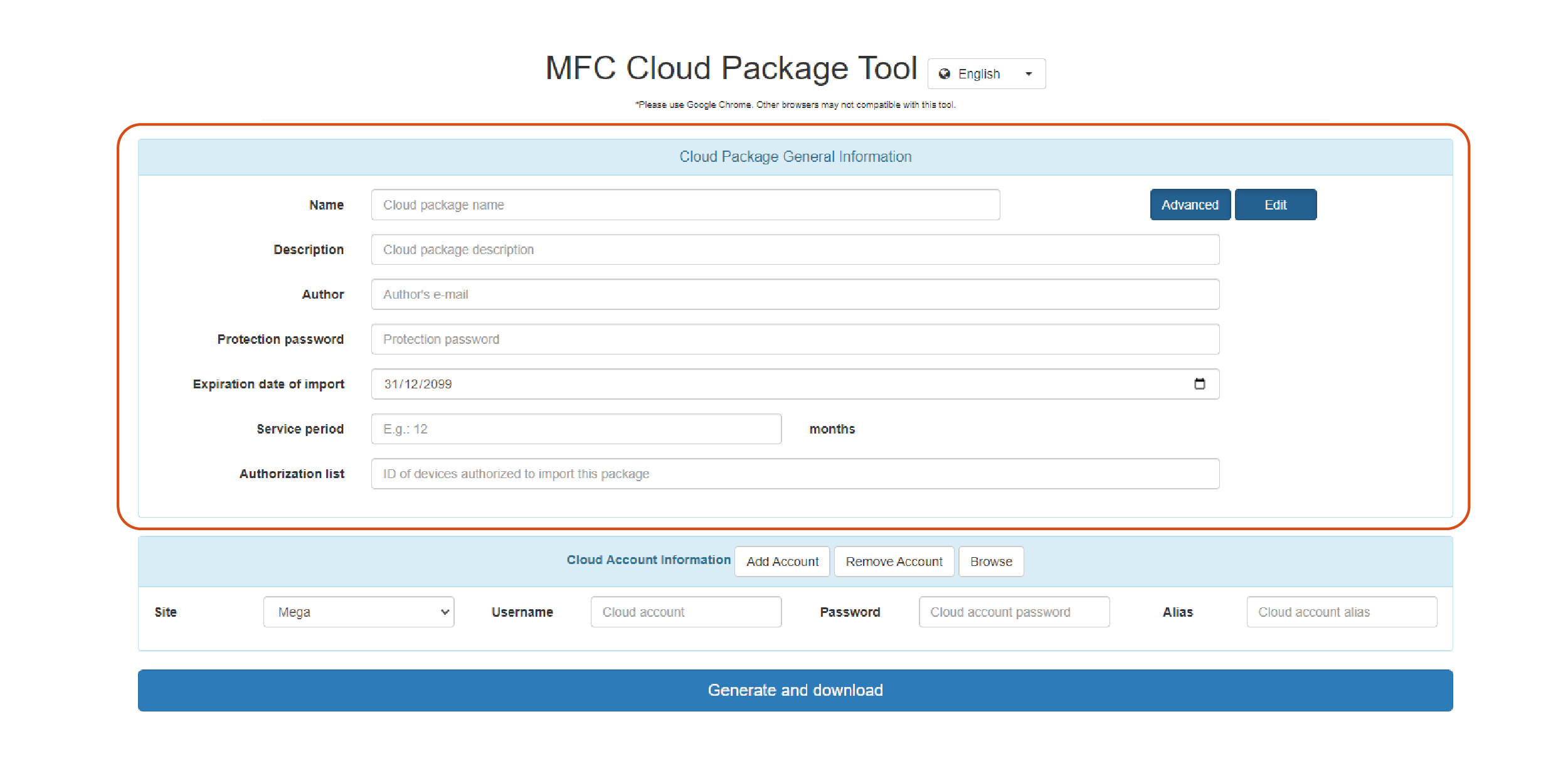 *The ID (user ID) is the one shown on "My Account" in the MFC APP.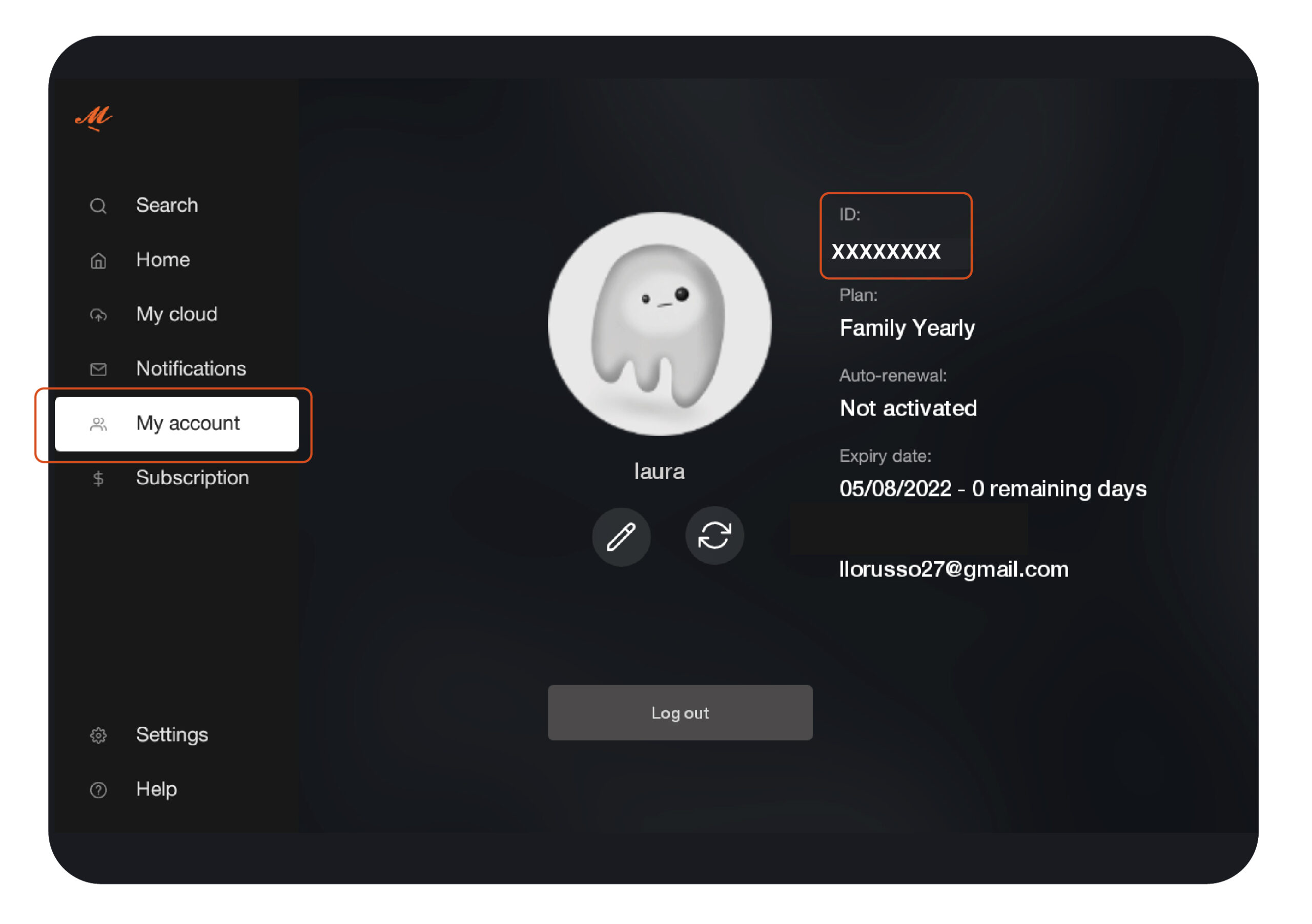 4. Then, proceed to write your e-mail address or cloud account and password. You can add multiple accounts at the same time.
Add Account: Add another account.

Remove Account: Remove the last account you already added.

Site: Choose the cloud storage you want to add.

Username: Enter your cloud account.

Password: Enter the password of your cloud account.

Alias: Set an alias.

5. Click on "Generate and download" to download the package.

How to manage your cloud package
After creating a cloud package, a confidential key will be automatically generated. Make sure to download and keep it safe.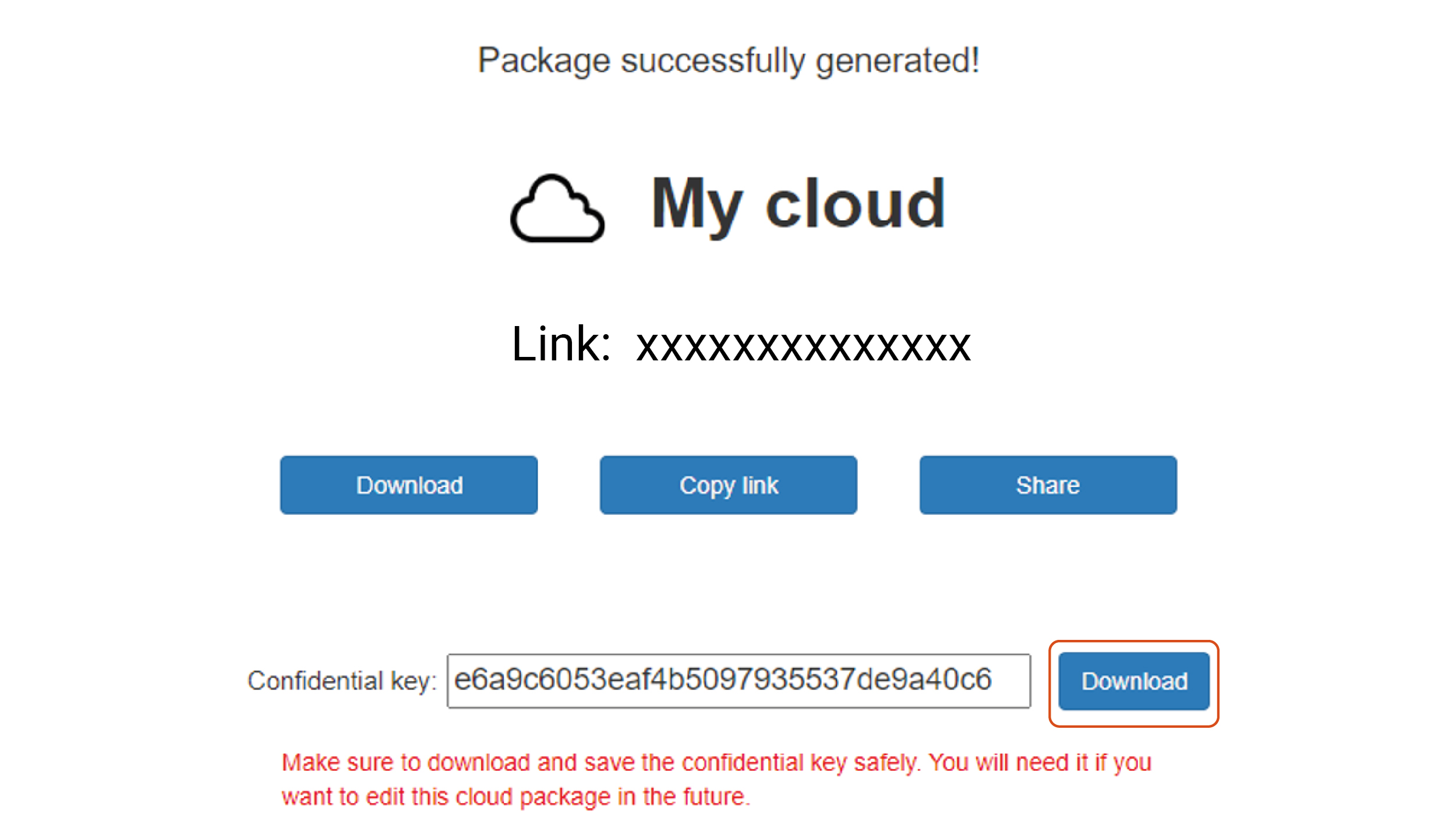 1. To manage your package, click on "Edit" on the main page and type in the confidential key.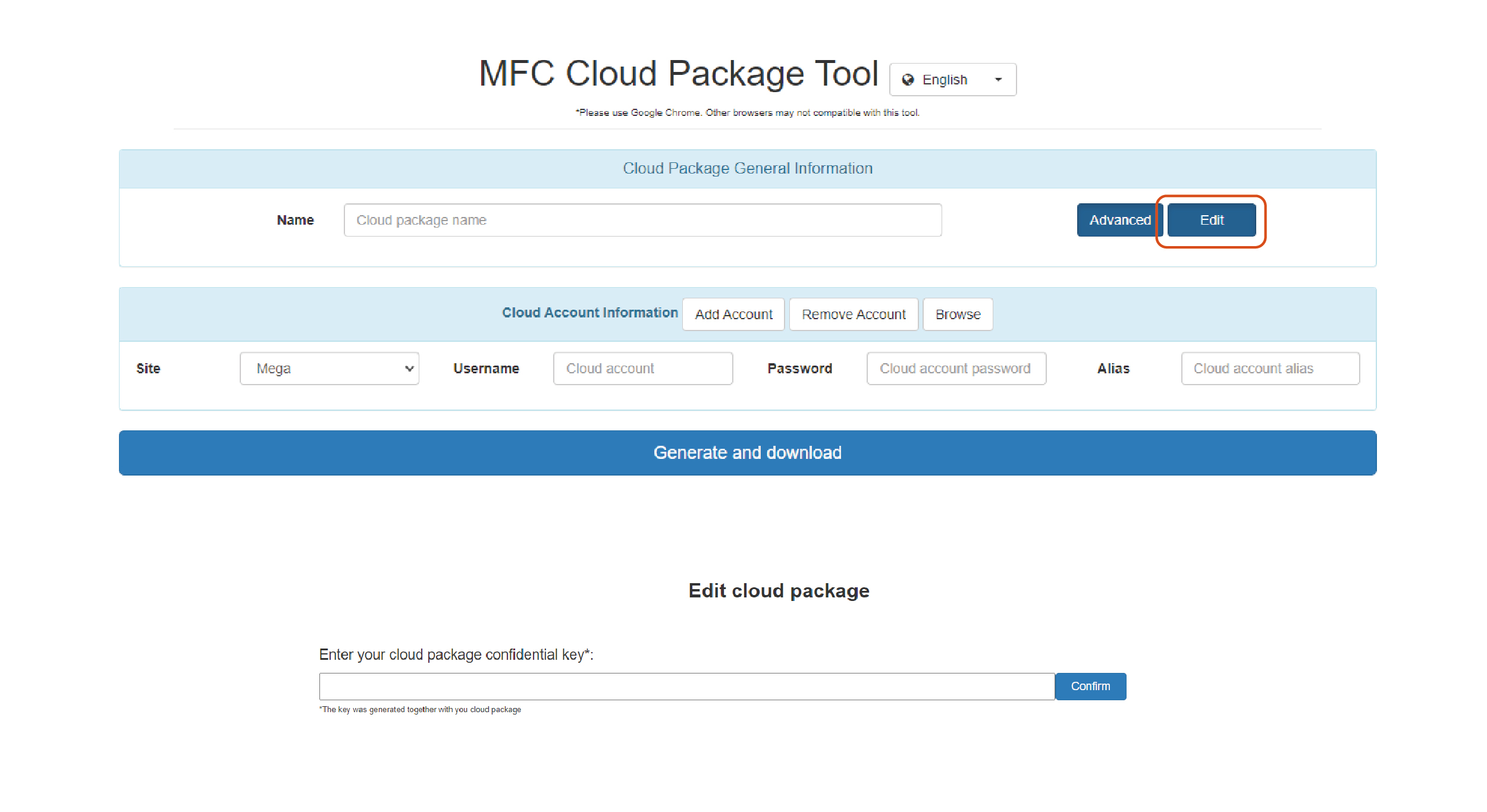 2. Afterwards, you will be able to edit any information about the package as well as add or remove accounts.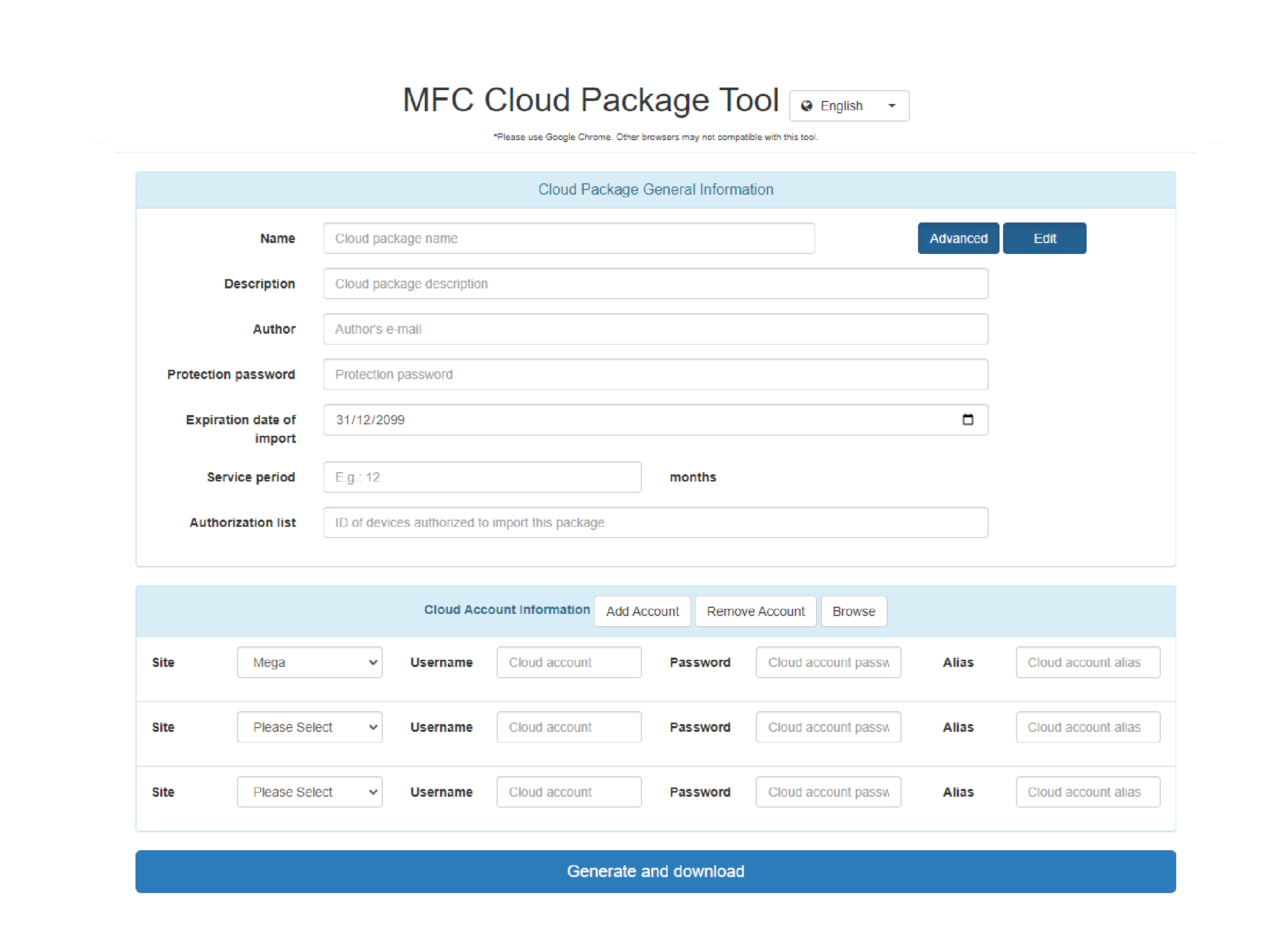 3. Finally, click on "Update" to publish the new cloud package. Users using your cloud package will automatically have access to the changes.